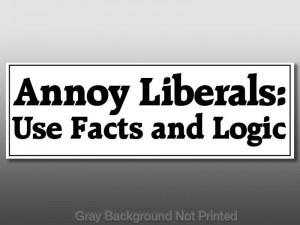 MEDIAOCRICY.    As my fan knows I allude to our conniving self righting word twisters the meeja. If one has noticed of late they have a new word to play with.Homophobia. Along with there isms,  such as feminism, racism, anti Semitism et al the meedja can push their pinko, self righteous, pseudo lib agenda. As Voltaire meandered to his oul matey mise "to learn who rules over you, simply find out who you are not allowed criticize" His words ring true today. Only their kind of people are allowed speak in our wee world. Free speech is only their perogative. Anyone outside their incestuous cabal is to be silenced or sneered at. Years ago when I. C .P. came into being the chief bottle washer of the N. U. J. said that groups like I. C.P. should not be given "the oxygen of publicity". Freedom of speech was only allowed where & when they said so. A proud moment in Irish democratic history. The media were and still are the main propagandists for the immigrant invasion of this country. See how they sneer and deride previous generations who are not around to defend themselves. A cowardice befitting their obvious inadequateness and predilections. This generation of Irish people are a pale shadow of their forebears. They allowed their country be bankrupted, there sovereignty lost, invasion by foreigners, loss of pride in themselves,there children scattered to the 4 corners of the globe and future generations in debt. And done nothing about it.  But then I wonder what future generations will think of us. That,s if there are any Irish people left in Eireann. But are,nt this generation more educated and enlightened; more tolerant according to the meeja. More cowardly, more greedy, more like. But whatever you do , do,nt put a mirror up to  Pat agus Patricias fiseog. Now the meeja are big into nepotism. Witness R.T.E. , that bastion of free speech and other meeja how they promote singers, writers, comedians , etc of like lefty mind.
The media such as the Irish Times are anti Catholic and anti nationalist. The Indo[ change the name please ] is the same. Even our provincial papers [ can I use the word provincial] and freebee papers suffer the same malice. A pathalogical hatred of all things Irish and the promotion of all things foreign.  They are the real moral and physical cowards of a lost society .I believe in being told both sides of a story. Because things are so bad now I believe if we want to save a dying democracy, laws should be enacted forcing all media to give both side of a story. As for R.T.E.  it is too late. They are a disgrace to any democracy. Time to start again. I hope somebody or group in the future will bring the mediaocricy to account for their crimes ;for it is criminal how they have subverted a hard won democracy. A democracy off course won by a previous generation . Perhaps a special non jury criminal court?
I must retire now for my buideal of porter. Purely medicinal I assure you. I,ve been texted  Maise Lu of the Sinners gave out about the Dail bar serving a bottle of Talbot wine for 60E.   Maise Lu why not try a glaseen of  O,Talboids  pinko champagne.
MEDIAOCRICY .  As Voltaire meandered
MEDIAOCRICY……….as my fan well knows I allude to our conniviving ,self righting , pseudo lib meeja. Me oul matey Voltaire was wont to say in his more melanchony moments
finder general in the journalist [?]  union N.U.J. commented that no groups such as the ICP be given the oxyegen of publicity. So much for freedom of speech. These are the same people who cream there pantaloonies when their crimes [I do not jest] are obvious No, base hypocricy and deceit are their forte. Watch them squeal when hopefully their anti democracy crimes are  brought to book. The sooner the better.
As for myself I believe in a democracy where both sides of a story must be told without fear nor favour. The Irish media have willingly undermined democracy in this country. They were willing partners [propagandists] in the invasion of this country by foreigners posing as asylum seekers, immigigrants and refugees.They conspired to rid us off our identity, sovereignty, patriotism, nationalism. Right is wrong to them. Anything Irish is to be sneered at. They promote their own whether they be politicians, singers, writers, comedians et al. A perfect example is the promotion of same sex marriage. They use words like anti semetic, racism, homophobia [there newest form of propaganda]. R.T.E. is a perfect example of how they promote there own warped agenda. And we pay for the travesty that is R.T.E.
One word that does not seem to be in their vocabulary is nepotism. Why ? Because the media is full of it. Ask yourself why has there been no debate on the meejas role in the biggging up and downfall of the so called Celtic Tiger. Why have they not challenged Paisley and the Orange ordeuvs over their role in the Troubles? RevDoc ? Islamic muhas – insurgents , I.R.A . terrorists ; the list goes on. They misuse the English language to orchestrate their Pinko agenda. It is long past time for this bunch of parasitic wasters to be brought to account.
Now I must have a larger of porter. Purely medicinal, you,ll understand.  I,ve been texed or texted whether it be true or not that Mary Lu has bee n giving out about the price of a bottle of Talbot wine at their Ard Fheis. Maisy , mo chroi , you can always try a glasseen of Talbots finest pinko champagne. We do,nt discriminate.