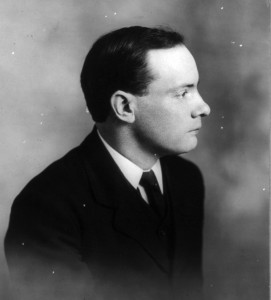 I will quote from Pádraig Pearse, our great patriot and educator:
"There has been nothing more terrible in Irish history than the failure of the last generation. Other generations have failed in Ireland, but they have failed nobly, or failing ignobly, some man amongst them has redeemed them from infamy by the splendour of his protest. But the failure of the last generation has been mean and  shameful, and no man has arisen from it to say or do a splendid thing in virtue of which it shall be forgiven. The whole episode is squalid. It will remain the one sickening chapter in a story which, gallant or sorrowful, has everywhere else some exaltation of pride."
This great man could be talking be talking about any Irish generation from the sixties onwards. One has to look no further than the Seanad abolition referendum. 40% turnout. 60% of the Irish electorate did not bother to get up off their behinds and go a couple of hundred yards at most; to exercise their hard won right to vote. Because of their insipid behaviour they allowed a nefarious, backward, undemocratic, sleeveen ridden, forelock tugging, double jobbing, parasitic, class ridden, rotten borough, pseudo liberal, long-past-its-sell by-date, irrelevant, nation-wrecking [add as you wish]  coven to continue.
People have fought over and died for, not just in Ireland but all over the world to get rid off undemocratic institutions like An Seanad. Heroes have fought and died to achieve voting rights for ordinary people. The least future generations should do in their memory is to vote..  But no they voted (albeit by a small margin) to retain this inconsequential farce; an institution of which 99% of the electorate have no say in who is elected to this proven eegits talking shop. I saw one particular poster in Dublin,s College Green where seemingly 3,492 citizens of Dublin 4 [Ballsbridge] have a vote on An Seanad whereas only 126 citizens in Dublin 10 [Ballyfermot] have a vote on Circus Seanad. Enough said.
The Seanad was crying out to be abolished. Yet the Irish people voted to retain a hot air institution peopled by the new Eejitry. A circus the people cannot elect. There was a 50% turnout for the fiscal treaty referendum and only a 30% turnout of the electorate for the children's referendum. This speaks volumes. Irish people are seemingly more interested in their bellies than than the welfare of innocent children. Have we found the big lie in Irish society. THE BIG DECEIT. Cherish the children of the nation equally my arse.